MobiVoc v1.0.0 Release
published on by Annette Weilandt
During the last months we intensively worked to prepare the release v1.0.0 of our Open Mobility Vocabulary in the context of the EU-funded project bIoTope. Release v1.0.0 is now available at schema.mobivoc.org as well as on Github.
MobiVoc now contains the two main topics parking facilities and charging stations for electric vehicles completed with entities for capacities, access restrictions, vehicle types, opening hours, price specifications, and many more. For this release, we have added new plug types for chargers, integrated a class to describe user groups and made many minor improvements to the vocabulary. All changes are tracked in the changelog of MobiVoc.
Additionally, we provide an example dataset on Github, where we have modelled a data extract of Open Charge Map using MobiVoc.
On the occasion of release v1.0.0, we would like to thank all contributors for investing their time and their know-how to develop MobiVoc as an open vocabulary!
However, release v1.0.0 won't be the last MobiVoc release - so we have already scheduled the next steps to refine the vocabulary. We will continuously improve the MobiVoc documentation and add more modelling examples for typical use cases. Furthermore, we plan to extend the vocabulary covering more topics that are relevant for mobility solutions.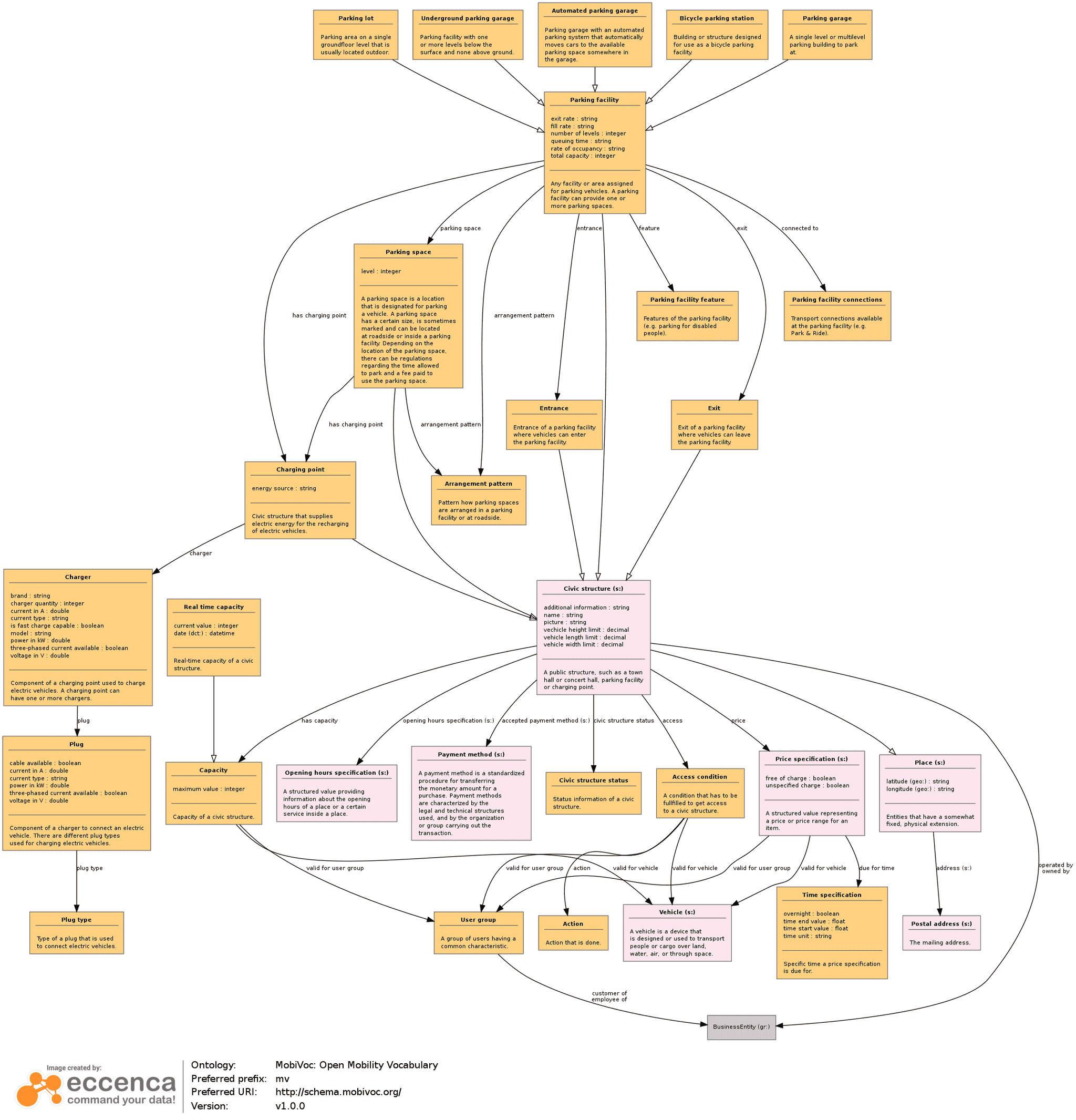 Charging points, MobiVoc, Mobility, Open Mobility Vocabulary, Parking facilites